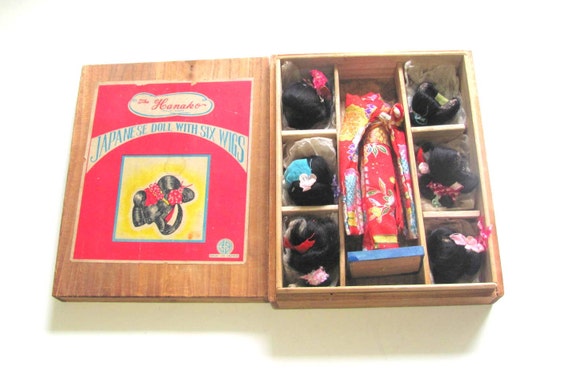 An incredible vintage treasure. Wow!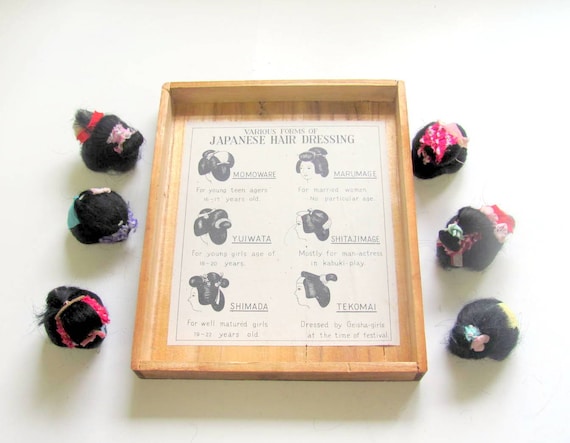 According to the seller, this set is WWII era. To me, really, it's the vintage equivalent of the Barbie I used to own that had blonde hair on the front half of her head, black on the back, and allowed the top of the head to rotate according to your mood of the moment. (Anyone else have one of those wondrous Barbies??)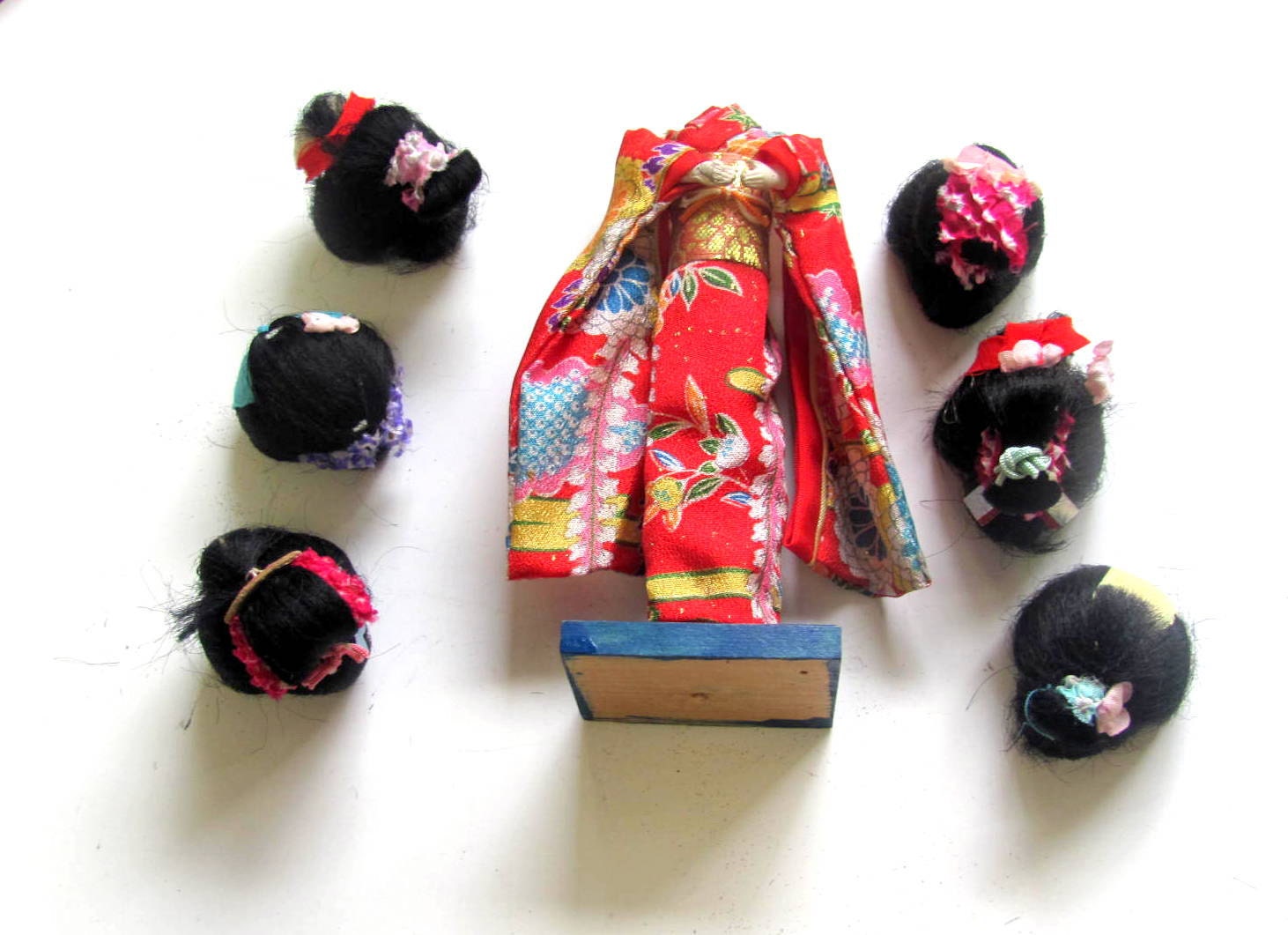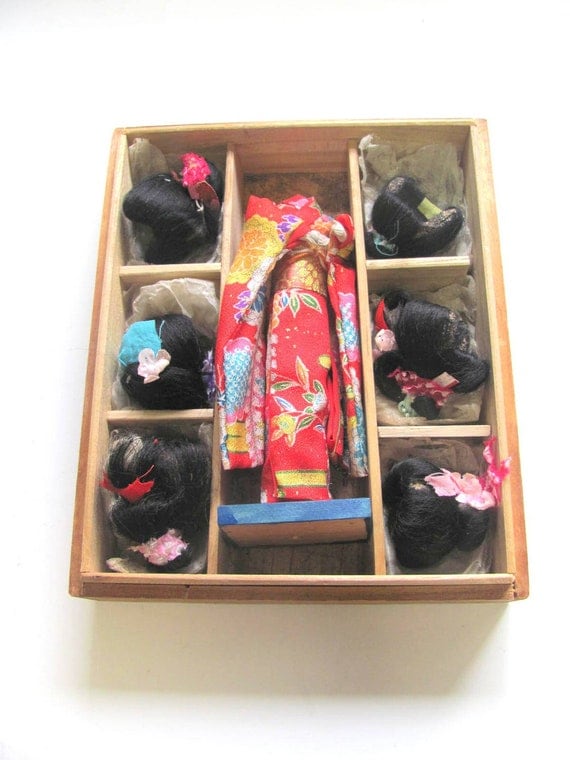 Sadly, baby girl is missing her head. Which leads me to ask what the hell you would do with the six wigs. But still, I am in awe that this item once existed.